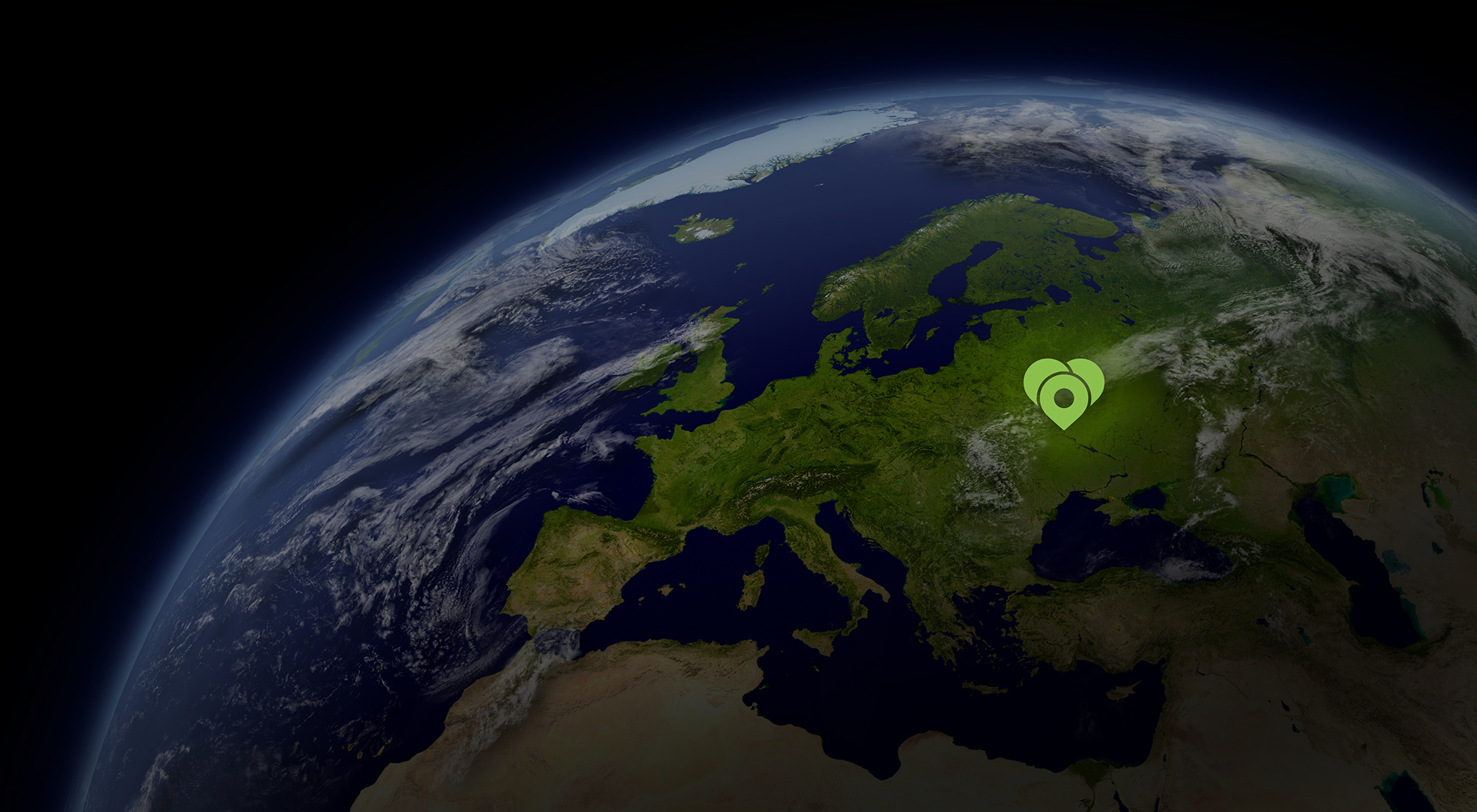 Since the outbreak of the conflict, Target Aid is collaborating with civil society and private sector to make fundraising and engagement cost effective and scalable without any extra effort. With our platform you can make even greater impact.
Fundraisers for Ukraine Emergency Appeal have been enabled in our platform to contribute in the relief of this humanitarian crisis.
No matter how large or small are the actions, together we can boost fundraising efforts for Ukraine and contribute in the relief of this humanitarian crisis.
Improve your company's CSR practices
Sustainable impact is best created in collaborations between several actors from both civil society and private sector. Our collaboration with Chillmi and UN Women Sweden is an excellent example: Success Story
Companies are taking action by starting initiatives and collaborations to support fundraisers. Some donate large sums and many match donations from employees, customers and individuals.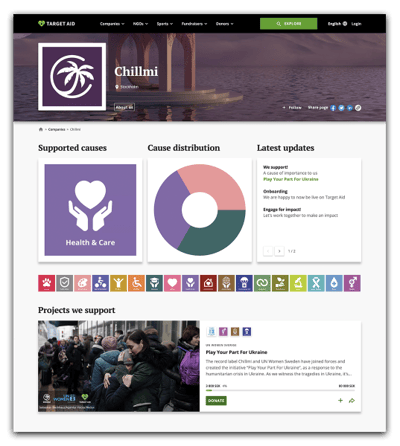 Create events to raise funds for Ukraine
Stockholm's Squash Club have used our platform to set up events to raise funds for Ukraine. See how they made it. We can help you do the same: Success Story
Our platform will offer you a shortcut where you easily can create an event in lesser time, for less cost, and keeping it in-house.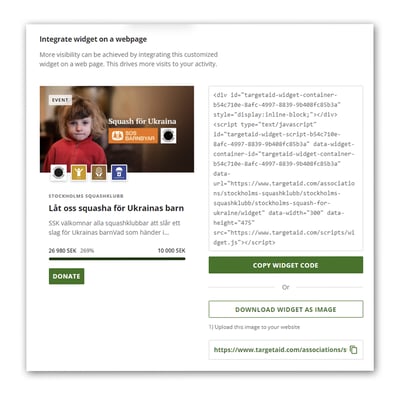 Find a cause to support
If you are an individual donor who is looking for a good cause to support in Ukraine, we have several gathered on our platform. Also, there are many ways of supporting: spreading the word and sharing are also ones! Just click below and you can choose which one(s) to support: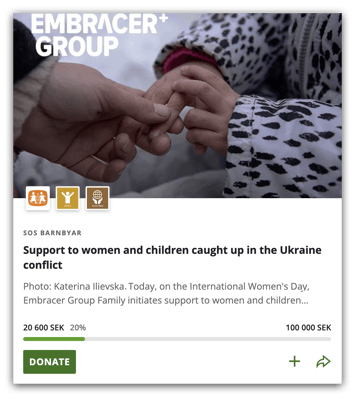 Stockholm Squashklubb members were looking for ways to be involved in supporting Ukraine. The club became aware of the opportunity to engage on an active fundraiser, as being part of Target Aid. They decided to support a fundraiser from SOS Barnbyar, which has been active since the outbreak of the crisis. The collaboration was approved by the company running the squash courts Gärdets Squashhall AB, which agreed on donating the court fees for the cause.
The club launched the event fundraiser on the platform, marked it with TA promotional tools and sold tickets to members and sponsors.
The e

vent was a big success! 16 participants from 11-70 + years.
Participants who could not attend made donations instead.
A sponsor of the club loved the effort and now wants to copy the event for their customers.